With a transfer fee that set Pep Guardiola back just £44 million, the arrival of Bernardo Silva to Manchester City has naturally come with high expectations.
The Portuguese winger helped Monaco to their first French league title in 17 years last season but hasn't been able to replicate his form in Manchester just yet.
Five months before his move, Silva faced City in a Champions League two-legged tie that ultimately saw the Blues exit the competition. The matchup was exhilarating until the final minutes and proved the perfect stage for the wide man.
With technique and dexterity, Silva eventually took his side to the semi-finals and played a prominent role in the forward line that scored 107 goals in the league that season.
But despite the anticipation surrounding his arrival, Silva hasn't taken up a consistent starting role in Guardiola's eleven. He's had to tolerate only playing for more than half an hour on six occasions this season. Raheem Sterling and Leroy Sane have kept him from starting out wide, while understandably Kevin de Bruyne and David Silva have blocked his other route into the first team.
This lack of playing time tells us little about his ability, however. During his limited minutes, Bernardo has shown real promise, averaging a goal or an assist every 112 minutes in the league.
Bear in mind that many of his minutes have been in cameo appearances, wherein he is less able to get a chance to control a game.
His 'slow start' can also be attributed to his duty with Portugal in the Confederations Cup, which forced him to miss City's entire pre-season schedule. He helped his nation reach the semi-finals of the tournament, picking up a goal along the way.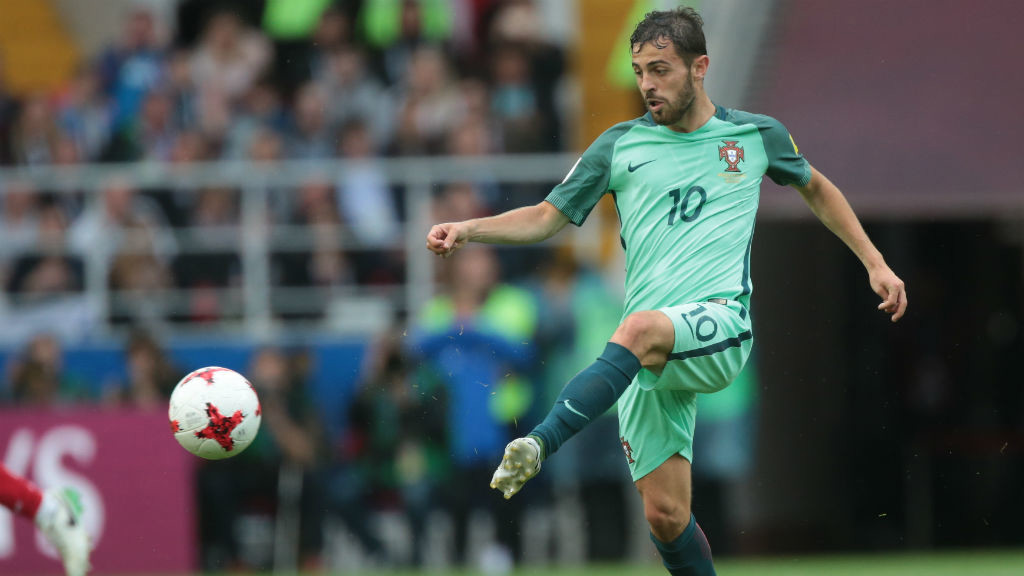 Silva has the additional benefit of being able to play several positions. As well as being capable of performing across the front three, he can drop into midfield to replace either de Bruyne or Silva – David, that is.
However, the main issue surrounding Bernardo is the aforementioned midfield pair. The Belgian and the Spaniard have a claim to keep out any player in the world, and Silva is merely a victim of a system filled with top players.
Raheem Sterling is City's second-highest goalscorer in the league, Leroy Sane isn't miles behind him, David Silva is essential, and Kevin de Bruyne is Kevin de Bruyne.
As the season goes on, the incredible team that has kept Silva out of the team may start to rotate to let him into the side. Sane might be the only player that could make way for Silva's entrance if the Portuguese international was to replicate the German's growth last season.
Sane, like Silva, found it difficult to make it into the team in his first season, but for different reasons, according to Guardiola.
"Leroy needed time to adapt a bit – to the way we play," said Pep. "Bernardo doesn't – he believes and is ready to play."
"Bernardo is very good. It's so difficult to leave him out. He does not have the speed of Raz (Sterling) or Leroy for example, but he is so, so clever."
Pep has a strong point in referencing Bernardo's football brain – what he lacks in speed, he more than makes up for in technique, vision, and movement. He's not a player who has a physical advantage over his opponents by any means, so his success so far in his career is a testament to his ability.
A wide player that deviates from the archetypal "Pep winger" might be exactly what the manager needs – someone who can drop a bit deeper and bit less wide to unlock one of the resolute defences that City face each week.
As a result of his lack of inclusion, news and articles about Silva – this one included – often mention his price tag quite early on, sometimes with malicious, derisory intent.
While it does seem like a sizable amount to pay for a rotational player now, the impact that Silva will have in the near future will justify the money sent to Monaco.